Mares

Our mares are probably the hardest working horses on the place. Besides raising top foals, most of them also get ridden and/or driven regularly . In most of the pictures of teams at least one of the horses is a mare. We find if they do somthing on a fairly regular basis they are happier and seem to enjoy the outings.
Vanessa and a couple of mares.
Emerald, and her new baby.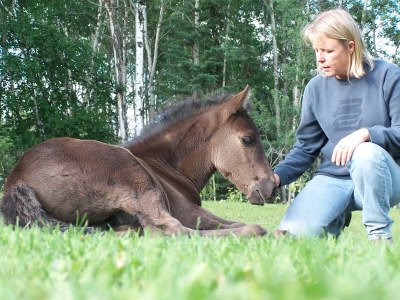 Patti and one of the colts.
Canadian Mare are very fertile. We havn't had any trouble getting one in foal. If anything we have had a hard time keeping ones open we don't want bred.