Stallions

One Canadian stallion standing at West Gimlet Farms.
Windstone Andy Rebel
is our Breeding stallion. He is solid black (never fades at all even in summer) has perfect feet, and is 15.2h. He has done very well at anything we have asked him to do. He placed well at his first Horse Trials this summer, and also did very well competing for The Canadian team at Spruce Meadows in the fall. He ran barrels, did trail class, and jumping where he managed a sixth place ribbon.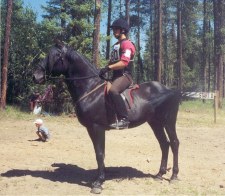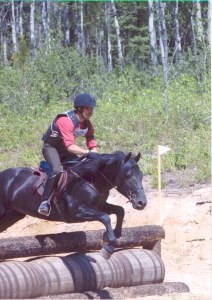 Rebel at the Horse Trials.
We are very impressed with his good nature. He is a gentleman in every way.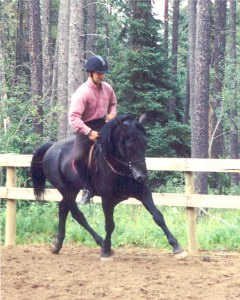 He also moves very well. We are really like the foals out of him. Good natured, and very trainable.
We are standing him at stud, Stud fee will be $600.
After seeing Rebels foals we are happier than every with him. He produces some outstanding babies every year!
We have a younger stallion named Du Coteau Mermoz Night Hawk 10516 He is coming four, and we have weaned the first foals out of him. He is a taller Canadian 16.3hh and moves very well. Very black he doesn't fade.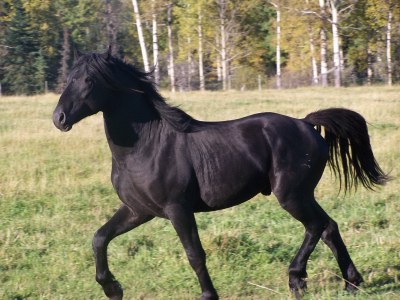 We will be standing him to outside mares this year.
Stud fee$800