Photo Album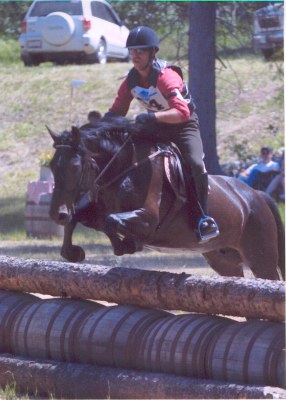 Thompson Country Horse Trials cross country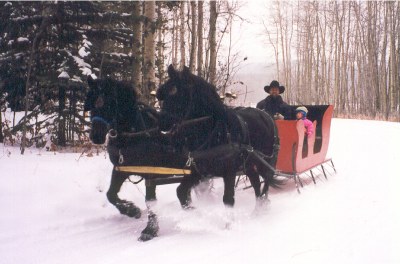 Duke and Eve going for a winter drive.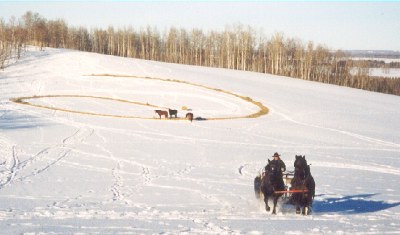 Feeding bales with the team is a great way to get a good pair of working horses.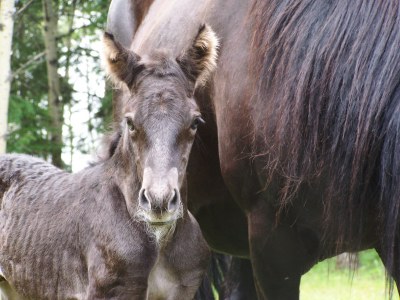 Hello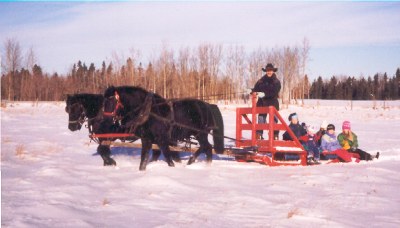 Using the sleigh to go get the Christmas tree.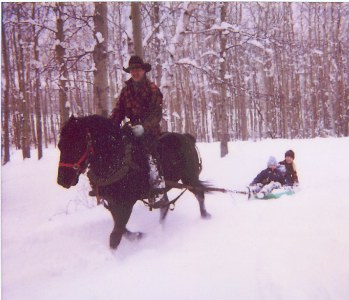 Good snow and a good horse add up to fun for kids,and Dad.
Four up.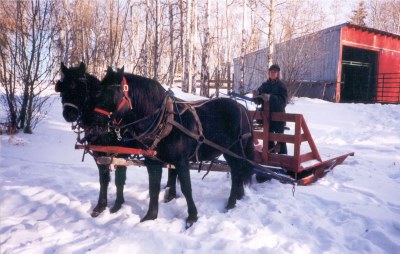 Patti driving her favorite pair of horses Duke And Horton.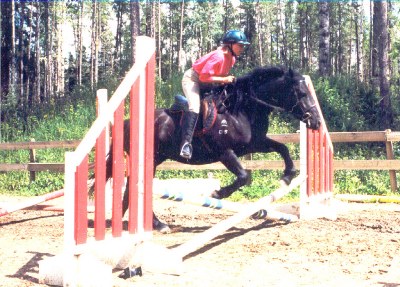 Patti jumping Horton.
Kids enjoying the horses.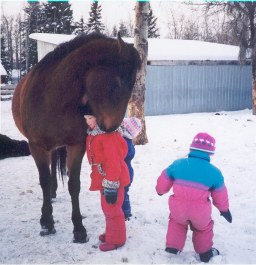 Nadia, Morgan, drew and filly. Riding Pals.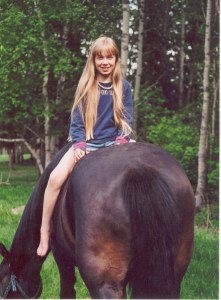 Melanie and Ella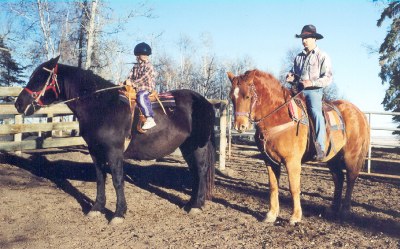 Nadia on Emerald(peanut on horseback). Dad on Solo.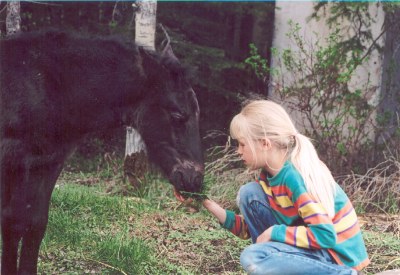 Vanessa letting a new foal try out a little grass.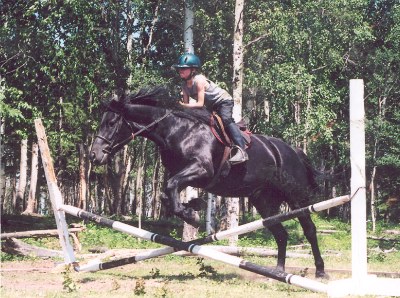 Bridgett the first time jumping her horse Horton.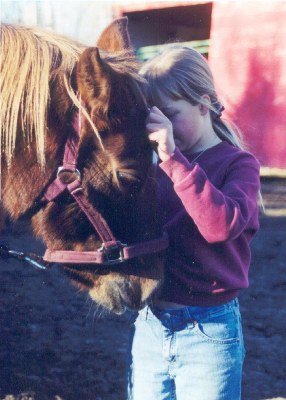 Melanie and a friend.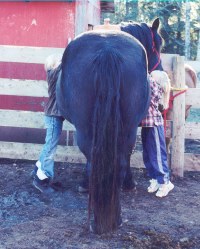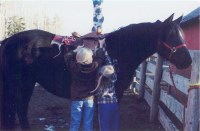 Sometimes short legs and tall horses are aproblem no matter how quiet the horse.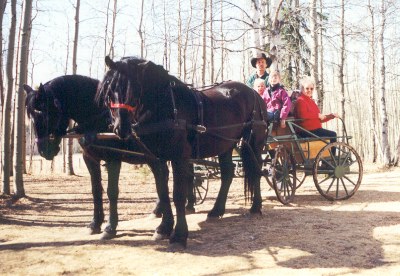 Everyone enjoys a cart ride, from Grandma to the Kids.
Some picutres of Spruce Meadows competition.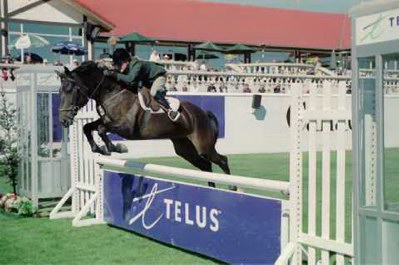 Ella jumping the jepardy fence.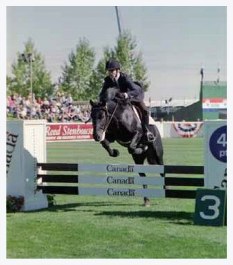 Duke on course.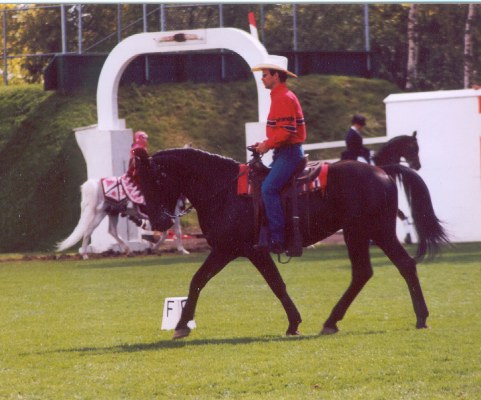 Rebel in Showtime.